Nearby restaurants
Several restaurants are located directly in front of the hotel on the marketplace, including Bar Centrale, Marktstübel, Dorfschänke and Café Auszeit. In good weather, outdoor seating creates an inviting atmosphere for lingering and relaxing.
The Café Nomad (Lutherstrasse 28) is about 130 meters away.
The Pizzeria Schulzi (Schulzengasse 6) is about 170 meters away.
The French restaurant and bistro Le Coq (Brückenstr. 17) is about 200 m away.
The pizzeria il Carpaccio (Ladenburger Str. 44) is about 200 meters away.
The Italian restaurant Rossini (Neuenheimer Landstrasse 5) is about 350 meters away.
Ku17 – Terrace and Kiosk on the Neckarwiese (Uferstr. 17) is about 500 m away.
The Imbiss Street Kitchen (Fahrtgasse 18) in the Darmstädter Hof Centrum is about 700 m away.
The wine tavern Weinstube Schnitzelbank (Bauamtsgasse 7) is about 1.3 km away.
The brewhouse Bräustadel (Berliner Str. 41) is about 1.400 m away.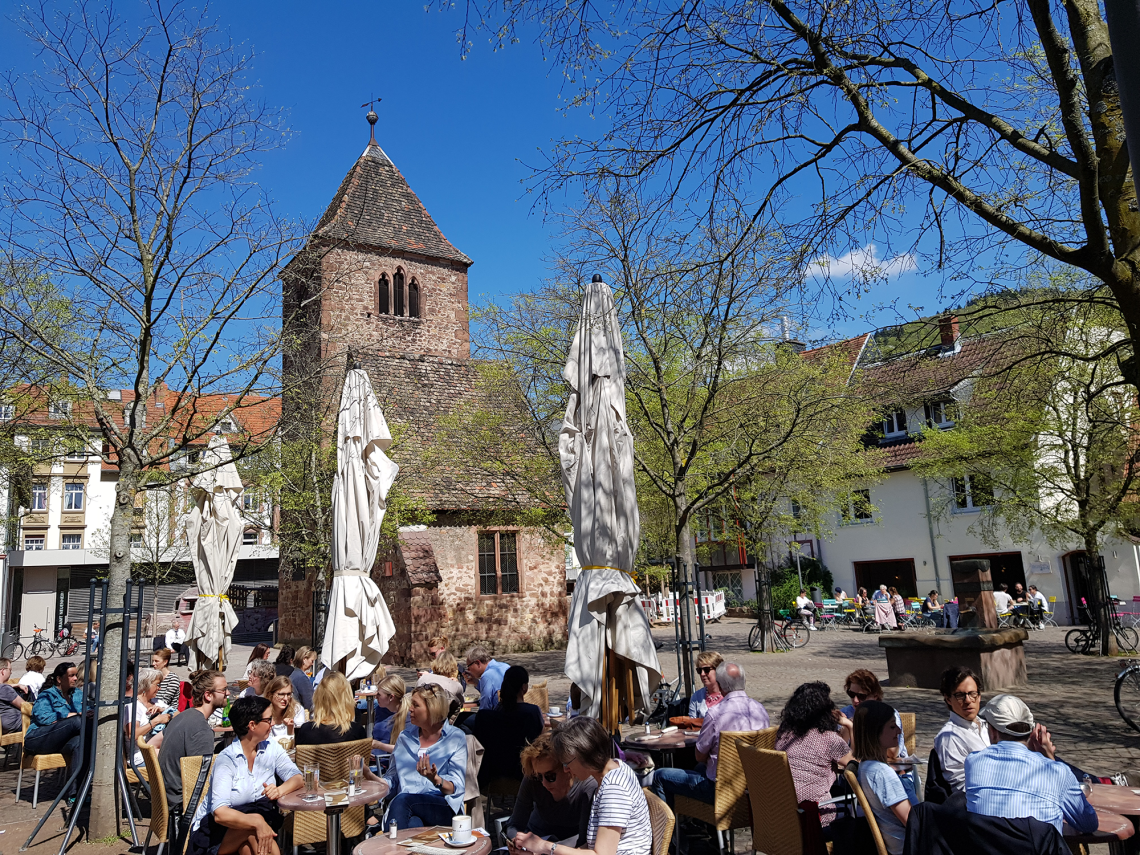 Restaurants traditionally popular with students
The historic restaurant Schnookeloch (Haspelgasse 8) is about 1.8 km away.
The traditional student restaurant Zum Roten Ochsen (Hauptstraße 217) is about 2.1 km away.
Zum Seppl – the oldest student restaurant in Heidelberg (Hauptstraße 213) is about 2.3 km away.